Orlando Property Management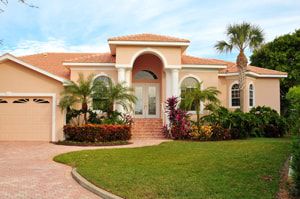 Orlando Property Management by Bahia = Real Estate Ownership Peace of Mind
Buying real estate in Orlando (or anywhere in Florida, for that matter) is a major investment of both time and money. Investment properties — such as vacation homes and residential rental properties — can present additional challenges with respect to upkeep, finding and keeping tenants, financial paperwork and more.

However, with Bahia International Realty's Orlando Property Management services, you can reap the rewards of Orlando real estate ownership without property management headaches, even when you're absent! More importantly, with our comprehensive and affordable property management plans, you'll enjoy peace of mind that your property will be entrusted to caring, experienced property management professionals.

Tenant acquisition and management (landlord services)
Obtain tenants for your property
Screen tenants, including credit and background checks
Bill and collect rent
Ensure ongoing lease compliance
Maintenance and upkeep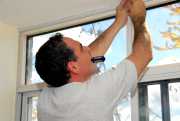 Complete handyman services for day-to-day repairs and building code compliance
Groundskeeping services including mowing, landscaping, trash removal, swimming pool servicing, etc.
Move-in and move-out compliance; i.e., ensure that property damage during moves is eliminated and/or compensated
Referrals to, and optional oversight of, pre-screened contractors for major repairs
Bill payments, recordkeeping, and reports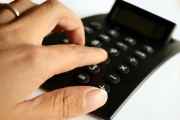 Establish bank accounts on your behalf
Monthly reconciliation of tenant occupancy status and rent receipts
Payments of all insurance, tax, utility, repairs, and other pre-approved expenses
Provide reports as needed to your tax advisor or accountant
If you have special requirements to make your Orlando real estate ownership hassle-free, please ask us!
Property Management As You Want It — It's YOUR Choice!
Bahia Property Management recognizes that, as an Orlando property owner, you may want to pick and choose the level of property management services you'd like to have. So we've made it easy and affordable for you to take advantage of peace-of-mind real estate ownership, so you can be as hands-on (or off) as you wish:
| | | | |
| --- | --- | --- | --- |
| Option | Find Tenants | Property Management | Fee (Per Property) |
| Only Find Tenants | Bahia Property Management | Property Owner | One Month's Rent |
| Bahia does it all! | Bahia Property Management | Bahia Property Management | One Month's Rent + 10% of Monthly Rent |
Make the smart move now — call Bahia Property Management in Orlando at 407-956-5441, or email us, to discover how property management can be a worthwhile and affordable choice for your Orlando real estate investment.
"Bahia Property Management is your best choice among all Orlando Property Management Companies."