International Buyers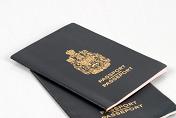 Download Free Report: How to Buy Your Investment Home in United States
In today's economic climate, many smart investors are looking to protect their asset by investing in the United States real estate. US economy has proven to be resilient despite the turbulent global economy, and real estate remains to be one of the most sought after investment that are more stable in value and appreciates over time.
Bahia International Realty specializes in assisting international investors purchase residential and commercial properties in United States. We've prepared a report to provide basic information about how to purchase your investment home in US.
Download the free report to learn more about:
Escrow account
Monthly payment
Down payment for an international buyer
Other expenses
What to do after your purchase
Please complete the request form below, and we'll send you the report right away.