Saint Cloud, FL Real Estate - Saint Cloud Homes for Sale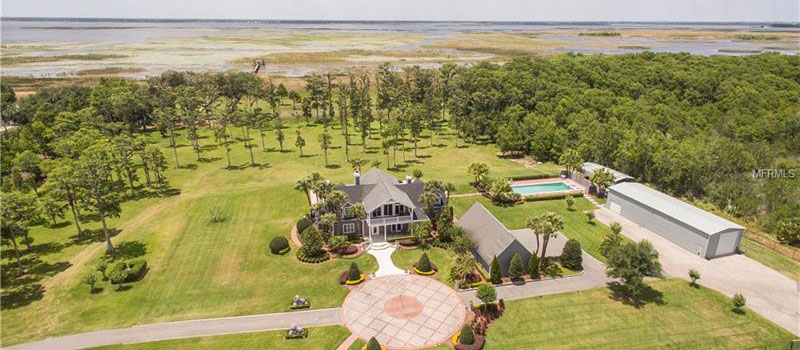 Search Saint Cloud Homes for Sale by Property Type:
Search Saint Cloud Homes for Sale by Price Range:
St. Cloud Information & Highlights
St. Cloud is a city in Osceola County, Florida, United States. The population was 35,183 at the 2010 census. St. Cloud is very closely associated with the nearby city of Kissimmee and its closeness to Orlando area theme parks, including Walt Disney World, Universal Orlando Resort, and Seaworld. St. Cloud is part of the Orlando-- Kissimmee Metropolitan Statistical Area.
In 1870, Hamilton Disston, a real estate developer of Philadelphia, stopped by St. Cloud with General Henry Shelton Sanford on a fishing journey. General Sanford encouraged Disston's interest in developing Florida. Disston made an agreement with Florida's Internal Improvement Fund and paid $ 1 million to compensate the debt of Civil War and Reconstruction periods. In 1886 -1887, Disston developed the St. Cloud sugarcane plantation. This plantation was called after St. Cloud, Minnesota. However, the plantation was ruined in the course of the Great Freeze of 1894-1895. On June 1, 1915 St. Cloud was included by the Florida Legislature.
The median income for a household in the city was $ 36,467, and the typical profit for a family was $ 41,211. Males had a mean profit of $ 30,955 versus $ 22,414 for females. The per capita income for the city was $ 17,031. About 6.2 % of families and 8.1 % of the population were below the poverty line, including 8.7 % of those below age 18 and 8.3 % of those age 65 or above.
The city now boasts 2.5 miles of stunning lakefront and an extensive parks program. Historic Downtown St. Cloud attracts visitors and residents alike with its charm and beauty. You can go for Airboat Tours or enjoy a day trip to Walt Disney World, Universal Studios or Sea World.
The closest international airport is the Orlando International Airport. The nearby college of the city is the Valencia Community College.
Some of the other major attractions inlcudes: Good Samaritan Village of Kissimmee, Forever, Florida Eco-Safari Tour, Reptile World Serpentarium, Glades Adventure, Clarion Resort & Waterpark, Walt Disney World.
City of St. Cloud is directed by a council/manager system, which is dedicated to straightforward and open government, professional and cost-effective management, and responsive and courteous service.
The Parks and Recreation Department delivers a wide range of recreation programs and opportunities for the residents of St. Cloud. The department presents staff assistance to the City Council, and two citizen advisory committees. The department is dedicated to keeping aware of popular leisure interests and presenting programs accordingly. The Civic Center serves as the center of the department's activities which attracts thousands of people yearly for programs and special events.
Bahia Realty knows Saint Cloud real estate. Talk with Bahia Realty's Saint Cloud, FL real estate professionals about our extensive listings of Saint Cloud, FL homes for sale, Saint Cloud condos for sale, and Saint Cloud townhomes for sale. Don't forget to ask about our Saint Cloud, FL relocation services, too!