Windermere, FL Real Estate - Windermere Homes for Sale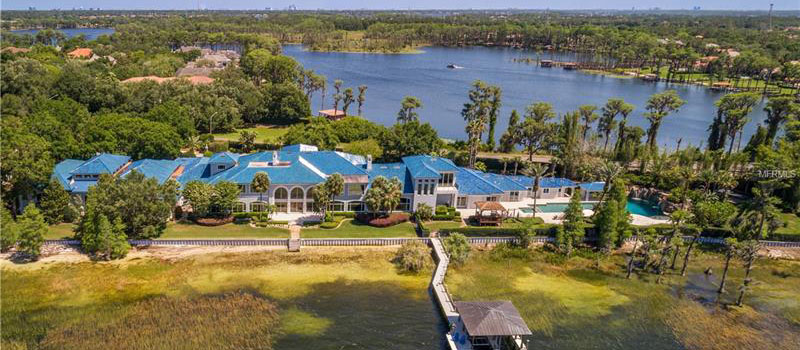 Search Windermere Homes for Sale by Property Type:
Search Windermere Homes for Sale by Price Range:
Windermere Information & Highlights
Windermere is a town in Orange County, Florida, in the United States. As of the 2000 census, the town population was 1,897. According to the U.S. Census Bureau's 2006 estimates, the town had a population of 2,019. It is presumed that the 2010 census will indicate the town with virtually 3000 people. It is part of the Orlando-- Kissimmee Metropolitan Statistical Area.
As of the census of 2000, there were 1,897 people, 704 households, and 561 families residing in the town. The population density was 1,688.2 inhabitants per square mile (654.0 / km ²). There were 723 housing units at a common density of 643.4 per square mile (249.2 / km ²). The racial makeup of the town was 95.68 % White, 1.3 % Black, 0.05 % Native Americans, 2.00 % Asian, 0.32 % from other races, and 0.69 % from two or more races. Hispanic or Latino of any race were 3.53 % of the population.
The average income level for a household in the town was $ 88,809, and the mean income level for a family was $ 105,737. Males had a median income level of $ 80,693 versus $ 37,321 for females. The per capita income for the town was $ 51,370. About 2.4 % of families and 3.1 % of the population were below the poverty line, incorporating 3.0 % of those below age 18 and 9.1 % of those age 65 or above.
Windermere is home to Windermere Preparatory School, a private, coeducational PK-12 college prep school. It is also home to Windermere Elementary School and Gotha Middle School, Orange County Public Schools in Windermere, assigned based on the parent/guardian's home address. OCPS also provides school buses for local students.
Windermere has a Town Manager / City Council form of government. 5 Council members are elected at large for two year terms with 3 running for election in odd years and 2 running for election in even years alongside the Mayor. Gary Bruhn has worked as Mayor for four consecutive terms since 2004.
Police services are provided by the Windermere Police Department. Fire rescue and emergency medical services are offered by Orange County Fire Rescue - Fire Station 35, which is located in Windermere. Postal services are provided by the Windermere Post Office. Floridan Aquifer is Windermere and Orange County's provider of drinking and fire hydrant water, which is filtered naturally through hundreds of feet of sand and rock, and then treated by the Orange County Water Division.
As of 2000, the share of housing units in Windermere that were owner-occupied was 87 %. As a whole, property taxes usually tend to the pricey side in the town, but this often equates to better schools and government services. Both violent crime and property crime are low in Windermere.
Windermere Florida includes the very best of Florida living and has just recently been voted the # 1 top choice town for families and children by neighborhood scout. The Windermere area offers gorgeous townhomes, single family home, golf course homes and luxurious lakefront estate homes. All in a central location that offers easy access to shopping and major roads. Combine this pristine, peaceful area with great schools.
Bahia Realty knows Windermere real estate. Talk with Bahia Realty's Windermere, FL real estate professionals about our extensive listings of Windermere, FL homes for sale, Windermere condos for sale, and Windermere townhomes for sale. Don't forget to ask about our Windermere, FL relocation services, too!