Kissimmee, FL Real Estate - Kissimmee Homes for Sale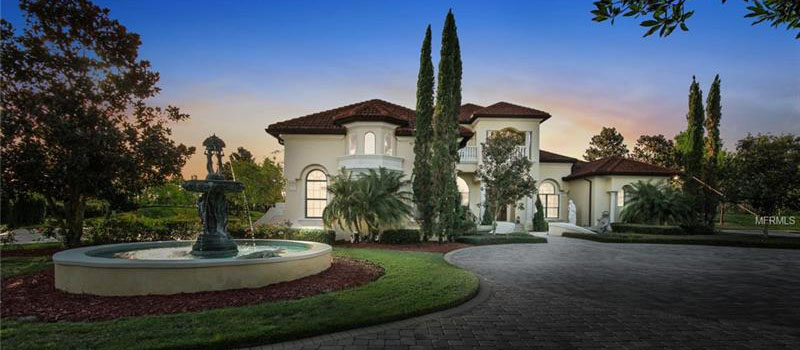 Search Kissimmee Homes for Sale by Property Type:
Search Kissimmee Homes for Sale by Price Range:
Kissimmee Information & Highlights
Kissimmee is a city in Osceola County, Florida, United States. As of the 2010 census, the population was 59,682. It is the county seat of Osceola County. Kissimmee is a Principal City of the Orlando-Kissimmee-Sanford, Florida, Metropolitan Statistical Area, which had a 2010 population of 2,134,411. It has a larger Hispanic population which also includes a big number of Puerto Ricans. Residents commonly take day tours to the lovely beaches. Disney World, Sea World, Universal Studios and the Epcot Center are close-by. The city is preferred with tourists because of featuring hotels and motels that are typically more economical than the hotels near Disney World and the other well-known close-by Florida attractions.
The mean income level for a household in the city was $ 33,949, and the median income for a family was $ 36,361. Males had a median income of $ 25,851 versus $ 21,025 for females. The per capita income for the city was $ 15,071. About 12.3 % of families and 15.4 % of the population were below the poverty line, including 19.0 % of those under age 18 and 10.2 % of those age 65 or above.
Osceola Heritage Park is an event center including a concert arena (Silver Spurs Arena) and professional sports stadium (Osceola County Stadium). The Silver Spurs Arena has been host to many acts, varying from Hilary Duff and Bob Dylan to a yearly rodeo event. Jehovah's Witnesses also use The Silver Spurs Arena for their once a year District Conventions. In 2008, a number of English and Spanish conventions will be held by the Witnesses, bringing thousands of delegates to the Kissimmee area for the three-day events.
Kissimmee is home to a 650-person capacity outdoor water park, as well as multiple golf courses. Kissimmee is also home to the Loop, a large outdoor shopping mall at John Young and Osceola Parkways on the Orange/Osceola County line. It features stores for example American Eagle, Kohls, and Best Buy. There is also a multi-plex theater. Kissimmee is nearby Orlando, home to Disney World, Universal Orlando Resort and SeaWorld, enabling tourists to access the parks through the city.
The notable Osceola County Softball Complex is a preferred location and incorporates five quality softball fields. The Austin-Tindall Regional Park is well known for sports activities. The city includes a large water park and various golf courses featuring Kissimmee Golf Club, Ginn Reunion Resort Golf Course and Kissimmee Oaks Golf Club. Excellent fishing opportunities are available at Lake Toho.
Visitors have options to take a tour of the region's working cattle ranches. Tours of the Boggy Creek wetlands are readily available. The close by Lake Buena Vista is well-known for outdoor activities. The Kissimmee Chain of Lakes is well known for its largemouth bass fishing. Residents and visitors can quickly take day trips to Melbourne Beach and other shoreline areas.
Some additional tourist attractions also include: Oldtowm, Osceola Center for the Arts, Osceola County Historical, Society & Museum, The Houston Astros participate in Spring Training in Kissimmee at the Osceola County Stadium, Silver Spurs Arena is preferred for concerts and other events, Warbird Museum restores World War II aircraft to flying condition, Tours are available of the work shops, planes and aircraft which are being restored, Osceola County Historic Courthouse, A world of Orchids, Green Meadows Petting Farm, Pirate's Island of Kissimmee and Jungleland Zoo.
Bahia Realty knows Kissimmee real estate. Talk with Bahia Realty's Kissimmee, FL real estate professionals about our extensive listings of Kissimmee, FL homes for sale, Kissimmee condos for sale, and Kissimmee townhomes for sale. Don't forget to ask about our Kissimmee, FL relocation services, too!