Maitland, FL Real Estate - Maitland Homes for Sale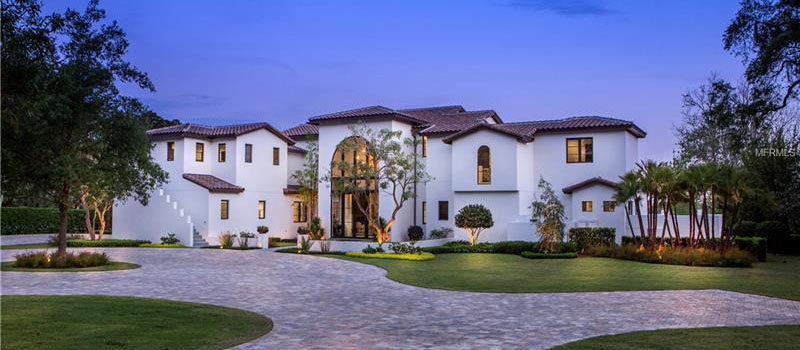 Search Maitland Homes for Sale by Property Type:
Search Maitland Homes for Sale by Price Range:
Maitland Information & Highlights
Maitland is a suburban city in Orange County, Florida, United States, part of the Greater Metro Orlando area. The population was 12,019 at the 2000 census. As of 2006, the population recorded by the U.S. Census Bureau is 14,172. Maitland is home to the nationally recognized and Central Florida's only full time independent movie theater, Enzian Theater, itself home to the Florida Film Festival. Maitland is also home to the Art & History Museums - Maitland, which includes the Maitland Art Center (previously the Research Studio, 1937), which is posted on the National Register of Historic Places for its one-of-a-kind Mayan Revival and Fantasy Architecture, the Maitland Historical Museum, the Telephone Museum, the William H. Waterhouse House Museum, and the Carpentry Shop Museum. Additionally, in August 2005 the Maitland Little League team got to the semifinals of the 2005 Little League World Series.
As of the census of 2000, there were 12,019 people, 4,825 households, and 3,242 families residing in the city. The population density was 2,589.1 inhabitants per square mile (1,000.1 / km ²). There were 5,104 housing units at an average density of 1,099.5 per square mile (424.7 / km ²). The racial makeup of the city was 85.22 % White, 9.73 % African American, 0.12 % Native American, 2.18 % Asian, 0.01 % Pacific Islander, 1.16 % from other races, and 1.58 % from two or more races. Hispanic or Latino of any race were 5.97 % of the population. The median income level for a family in the city was $ 62,500, and the median earnings for a family was $ 69,504. Males had a median income level of $ 53,542 versus $ 30,256 for females. The per capita income for the city was $ 37,290. About 3.5 % of families and 6.4 % of the population were below the poverty line, incorporating 6.1 % of those under age 18 and 8.5 % of those age 65 or above.
Orange County Public Schools operates public schools in Maitland: Dommerich Elementary School, Lake Sybelia Elementary School, Maitland Middle School, Hungerford Elementary School - Private schools includes: Park Maitland School, Orangewood Christian School, Jewish Academy of Orlando - Institutions of higher education include: University of Phoenix-Orlando, ITT Technical Institute.
The Maitland Center was built in 1982 beside Interstate 4. Today its 226 acres include over 400 businesses and over 45 office buildings. Multinational Brands has its headquarters in Maitland. Additional local employers consist of: EA Tiburon, Sonny's Real Pit Bar-B-Q, Fidelity Integrated Financial Solutions, Charles Schwab, SunGard Higher Education. SunRail, a proposed regional commuter rail service, has proposed to build a passenger rail station in Maitland by sometime in early 2012. The plan is to have the first 31-mile (50 km) segment of the system (among DeBary and Sand Lake Road in Orange County) operational by 2013.
Several of the destinations of Maitland feature: Maitland Art Center, Maitland Public Library, Lake Lily - Location for the Maitland Art Festival, William H. Waterhouse House, Waterhouse Carpentry Museum, Telephone Museum, Maitland Historical Museum, Enzian Theater, RDV Sportsplex, Lake Maitland, Audubon Center for Birds of Prey, Howell Branch Nature Preserve and Park.
Bahia Realty knows Maitland real estate. Talk with Bahia Realty's Maitland, FL real estate professionals about our extensive listings of Maitland, FL homes for sale, Maitland condos for sale, and Maitland townhomes for sale. Don't forget to ask about our Maitland, FL relocation services, too!