Preconstruction and Builder Homes in Orlando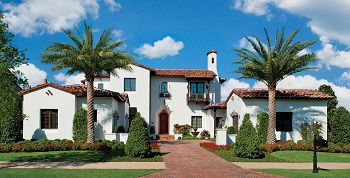 Preconstruction homes give you an opportunity to buy magnificent, energy efficient homes at a lower-than-market price.
Through "getting in early," you can often purchase at a 10-15% discount compared to buying a completed inventory home after 6 months.
Many of our recommended new homes are within convenient distance from famous Orlando attractions such as Disney World, Universal Studios, Sea World and many more. Here you and your family can enjoy beautiful homes with innovative features with no worries about repairs or breakdown.
Here are some of the benefits of buying a new home:
10 Year Warranty
Most new properties come with a 10 year structural, 2 year mechanical, and 1 year overall warranty. This gives a worry-free ownership experience, where you and your family can just live and enjoy the house!
New Construction Means Minimal Maintenance
All construction, appliances and fixtures will be brand new, which makes things simple for you, the new homeowner.
Low Insurance Costs
New homes are built to the latest building codes, and you often qualify for lower insurance rates compared to older homes.
Energy Efficient Home for Low Utility Costs
Many new homes are built with energy saving features that saves electricity and water consumption through better insulation and more efficient heating and AC units. You usually save 25% or more in utility cost.
Lower Your Mortgage Payment
Bahia International Realty can negotiate terms directly with the developer and save you thousands of dollars in mortgage payments.
The Builder Pays Closing Costs
Take advantage of the closing costs paid by the builder (up to $12000) to reduce the cost of ownership even more.
Own beautiful homes near Disney at a discount...To find out more about this incredible opportunity, please call us at 407-605-2595 or contact us now.